I picked up a Panavise Junior a few months ago because I needed something to hold PCBs while I work. Before this I'd just work directly on my workspace and get constantly frustrated when the PCB shifted and components got moved out of place.
To mount PCBs or other small objects onto the vise there are two horizontal and two vertical slots available on the jaws. To control the position of the jaws there's a small adjustment knob on the jaw assembly and a knob on the base to move the head.
The Build
Despite the Junior being Panavise's lowest end tabletop vise, it still features a strong base made out of cast aluminum. Unfortunately it falls short on the jaws because they are made with plastic. I doubt this would become an issue in the future since small PCBs shouldn't carry much weight, but it's still something I'd worry about if you were to put too much tension on them.
Teach an old vise new tricks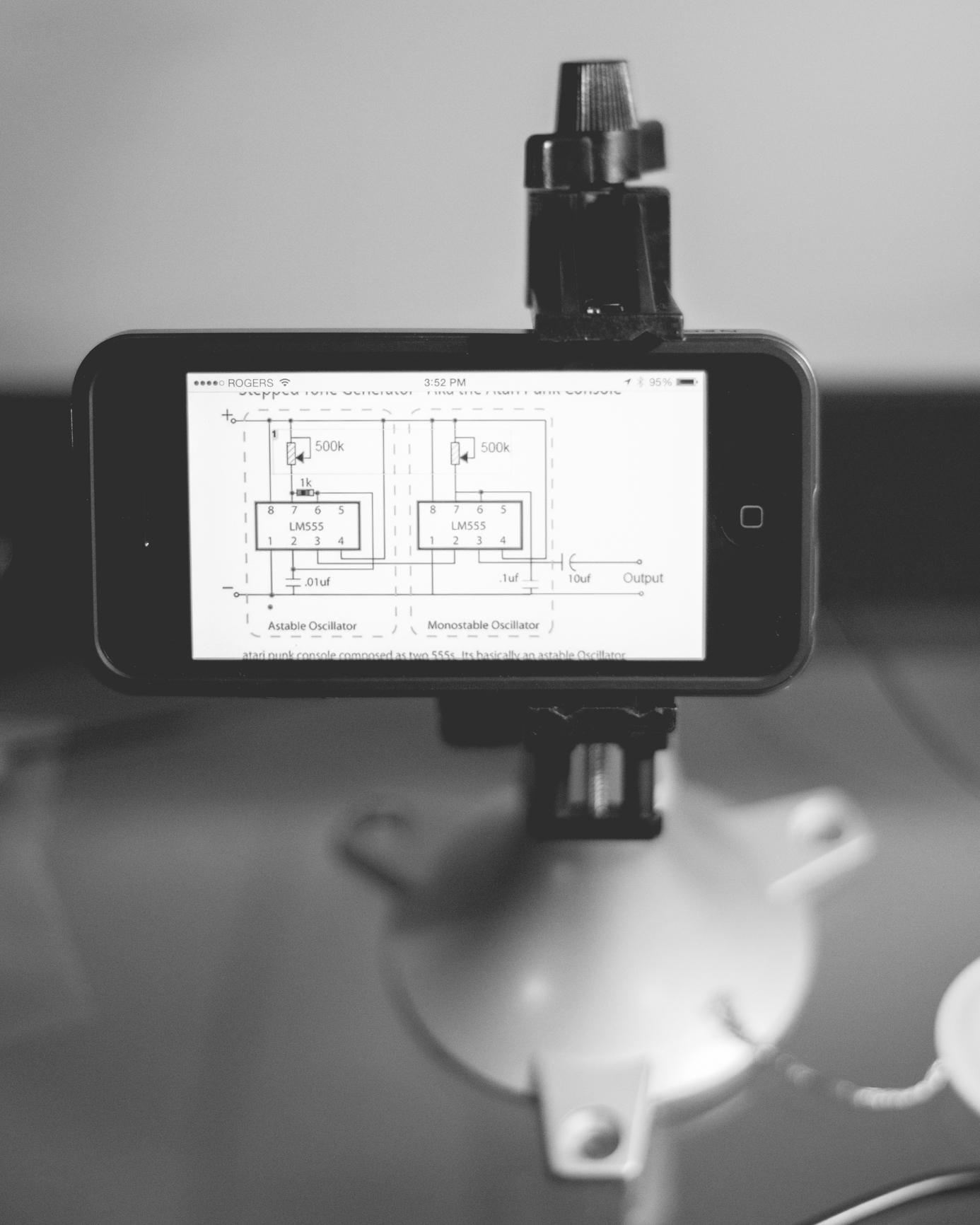 Even though this tool is designed to hold PCBs, I also found it very useful for mounting my smartphone to display circuit diagrams if I'm away from my computer. I guess you can teach an old vise new tricks.
The Good:
cheap (in price)
desk mountable
strong base
doubles as a smartphone holder
Things that could be improved:
I suppose it'd give it a 7.5/10
Purchase: Amazon
---
Disclosures
I purchased the product with my own funds. The opinions expressed in this review are my own, no one reviewed the content before it was posted, and I am not being compensated for my review.
We are a participant in the Amazon Services LLC Associates Program, an affiliate advertising program designed to provide a means for us to earn fees by linking to Amazon.com and affiliated sites.